Nourish your skin health and boost skin renewal on a cellular level with our signature hybrid medifacials. Each medifacial tackles everyday concerns like enlarged pores, fine lines, and dry skin at both the epidermis and dermis layers by expertly combining advanced technologies with foundational nutrients and products. The result? Bouncy, smooth, skin with a lit-from-within glow.
DNA SKIN RENEWAL
REGENERATE SKIN CELLS, BRIGHTEN SKIN TONE, AND REFINE TEXTURE
Best for: sun-damaged, ageing skin
Our DNA Skin Renewal begins with a triple acting peel and deep ultrasonic cleanse that clears skin of impurities and dead skin cells. Heal stressed and tired skin from deep within with the EPION Vita Glow PDRN Serum, a power-packed skin cocktail perfused into your skin with plasma energy. Rich in omega-3 fatty acids, high in protein, and loaded with antioxidants, PDRN, derived from salmon DNA, works on a cellular level to repair damaged cells and stimulate collagen production for firmer skin and to smooth out wrinkles. For that coveted post-facial illumination, the treatment finishes with a luxurious 24K gold mask.
*Pregnancy-friendly version of this medifacial is available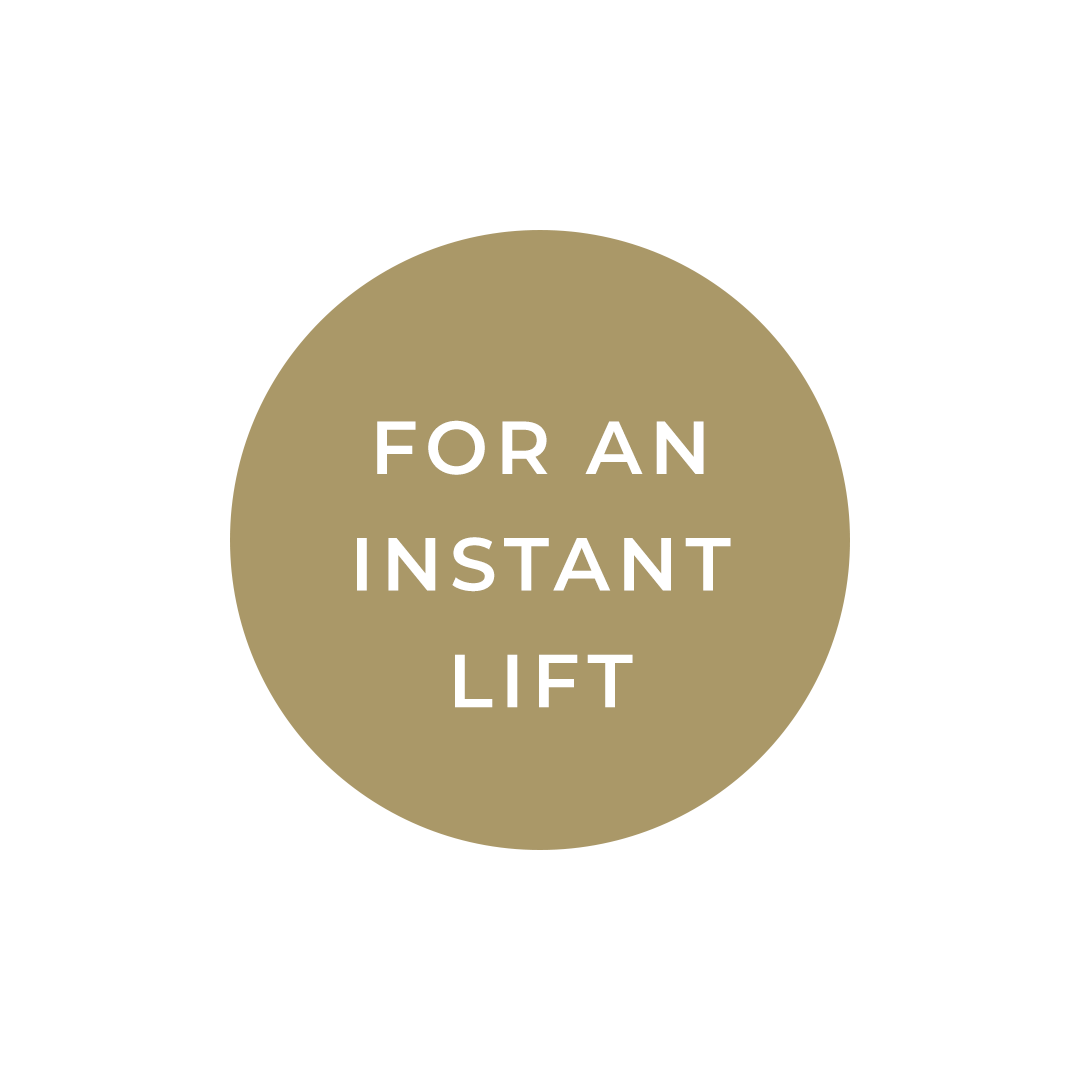 COLLAGEN THERAPY
RECHARGE YOUR COLLAGEN PRODUCTION TO RESTORE YOUTHFUL AND BOUNCY SKIN
Best for: skin laxity, folds, wrinkles
This intensive anti-ageing treatment renews and repairs from deep within to leave you with a timelessly radiant, plump, and younger-looking complexion. Using E2 Sublime and LED red light therapy, this non-invasive, zero downtime programme works to stimulate and restore your skin's dipping collagen levels. Powerful infrared light and radiofrequency energy safely and painlessly penetrate your skin to tighten and firm ageing skin, erasing fine lines and eliminating large pores, bringing you one step closer to the flawless, youthful skin of your dreams.
EYE VITALITY
A PLUMPING AND BRIGHTENING LUNCHTIME FIX FOR YOUR UNDEREYE AREA
Best for: eye bags and periorbital wrinkles
This lunchtime beauty fix effectively diminishes shadowy eye bags while revitalising lacklustre, ageing skin around the eye. Radiofrequency technology firms and lifts, hyaluronic acid plumps up fine lines and crepey skin, and an eye wrap depuffs the eye area to leave you looking bright-eyed and refreshed in no time
SERIOUSLY SOOTHING
CALMING REGENERATION FOR IRRITATED, INFLAMED SKIN
Best for: red, angry, and sensitive skin
Sensitive, irritated skin demands pacification. Calm angry skin with this gentle but effective treatment that not only deep cleans but heals inflammation from deep within. An infusion of hyaluronic acid paired with LED red light therapy helps to calm inflammation and stimulate collagen regeneration, allowing skin to look and feel softer, healthier, and more radiant.
*Pregnancy-friendly version of this medifacial is available
EXTREME HYDRATION
A TRIPLE INFUSION OF MOISTURE TO QUENCH PARCHED SKIN
Best for: red, sensitive and dehydrated skin
Meet the hero of your rescue operation: an ultrasonic permeation of natural moisture magnet, hyaluronic acid. Working to draw water into the skin while stimulating collagen regeneration, hyaluronic acid also plumps up fine lines and wrinkles for a more youthful appearance. The ultrasonic infusion is supplemented with cold stamping to lock in vital active nutrients and a hydrating mask that restores a dewy glow. Goodbye parched skin, hello healthy glow!
*Pregnancy-friendly version of this medifacial is available
STEM CELL CAVIAR
A DNA LEVEL REPAIR USING CALECIM STEM CELL SERUM INFUSION FOR LUMINOUS SKIN
Best for: Repairing & Revitalising Dehydrated, Dull Skin
Our Stem Cell Caviar treatment is a refreshing anti-ageing experience for healthy, thriving skin. Its secret? Calecim Professional Stem Cell Conditioned Media, renowned for its potent skin regenerative properties and ethically sourced from New Zealand red deer. Once deeply infused with the serum, skin is cooled to a chilling -10°C using cryofacial therapy to further enhance DNA repair and stimulate microcirculation. This treatment also includes a rich and deeply moisturising caviar masque for firmer skin and a natural glow.
DEEP DETOX
REDUCE BREAKOUTS AND ELIMINATE TOXINS FOR A RENEWED RADIANCE
Best for: acne, oily, clogged skin
Hit the reset button on congested, dull, and oily skin with a fast-acting, four-step treatment to effectively calm, clear, and heal from deep within. An ultrasonic deep clean is followed by LED light therapy and a double peel process containing antioxidant peptides and our EPION whitening complex to tighten pores, rapidly peel away dead skin, and fade scars and hyperpigmentation. Breakout-causing bacteria is effectively booted out, calming any inflammation for more resilient, spot-free skin.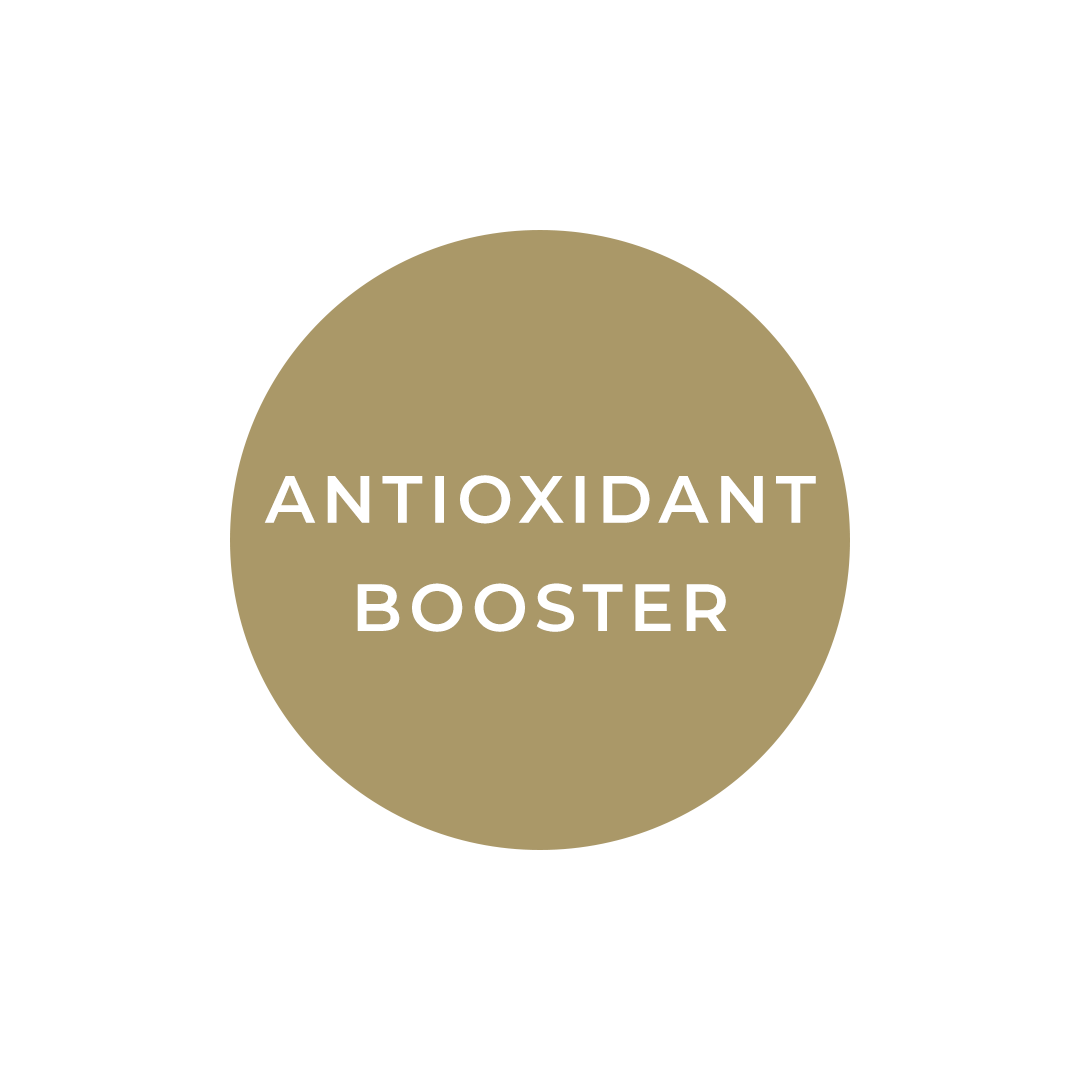 PLASMA POLLUTION DEFENCE
FORTIFY SKIN WITH A PLASMA-POWERED ANTIOXIDANT INFUSION
Best for: dull, tired, clogged skin
The grind of city life can take a serious toll on your skin when pollutants, dirt, and toxins begin to accumulate over time. Plasma Pollution Defence provides stressed out urbanite skin a deep cleanse and antioxidant infusion for powerful anti-ageing defence. To fight daily exposure to free radicals, ultrasonic soundwaves and a stream of plasma ions reach deep into skin to clean out city gunk before your skin is showered with plasma to loosen the adhesion between cell molecules, ensuring maximum absorption of an antioxidant serum that fortifies and repairs the skin barrier. Cryofacial therapy then saves the day by stimulating microcirculation, tightening pores, and restoring firmness, leaving your skin healthy and luminous.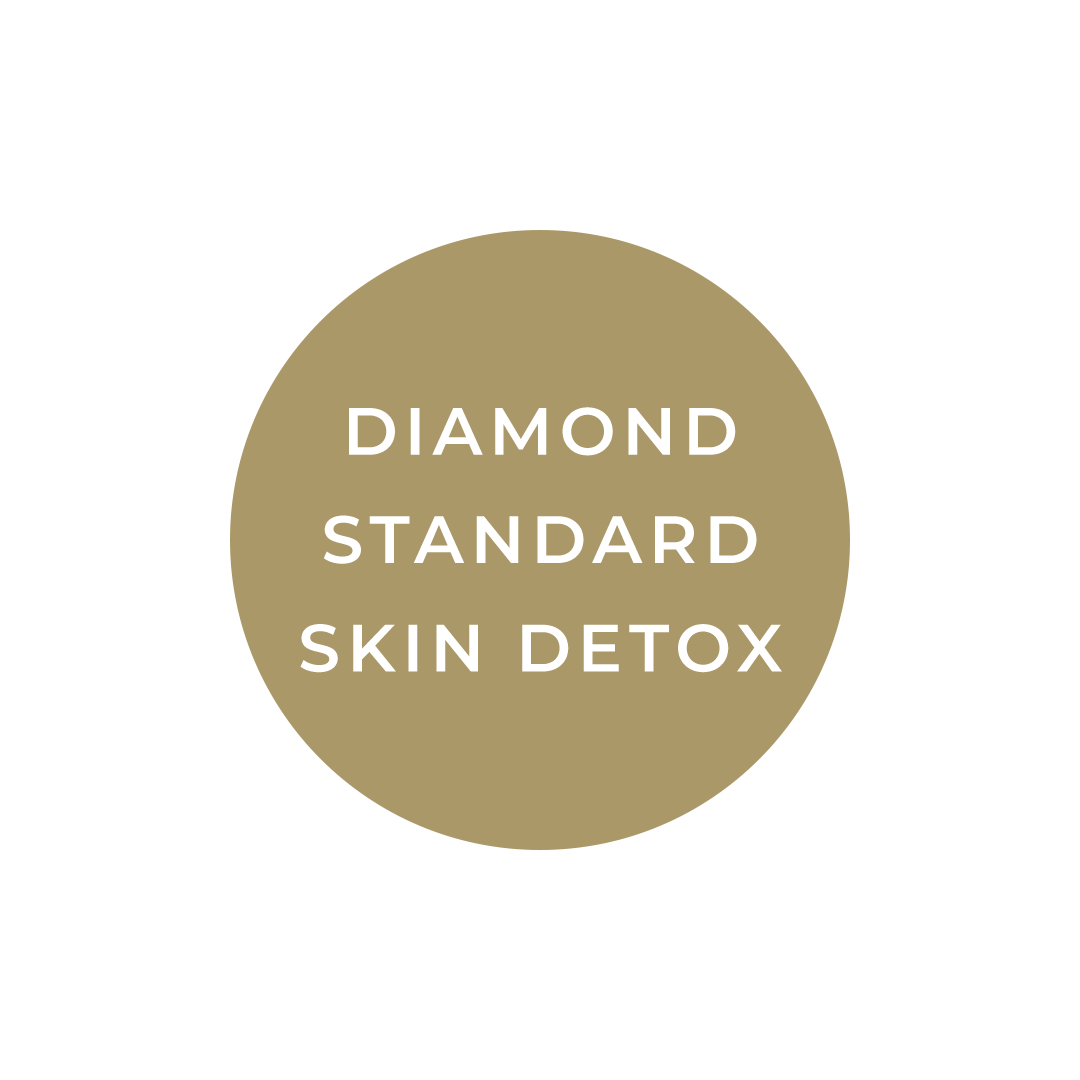 BLACK DIAMOND FACIAL
A DIAMOND STANDARD SKIN DETOX
Best for: oily, acne-prone skin
Meet the demands of oily, acne-prone skin with this clarifying medifacial that combats roughness and excess sebum in four comfortable and comprehensive steps. Using a unique aqua cleansing system that infuses as it cleanses, everyday skin nasties like grime and bacteria are cleared out and replaced with highly nourishing serums. A powerful Diamond Peel further exfoliates to remove dead skin cells and promote better blood circulation. This not only enhances the absorption of the serums, but also reduces acne and hyperpigmentation, while increasing collagen production for a radiant glow. The session ends with a detoxifying charcoal mask to keep skin clear, smooth, and healthy.
*Pregnancy-friendly version of this medifacial is available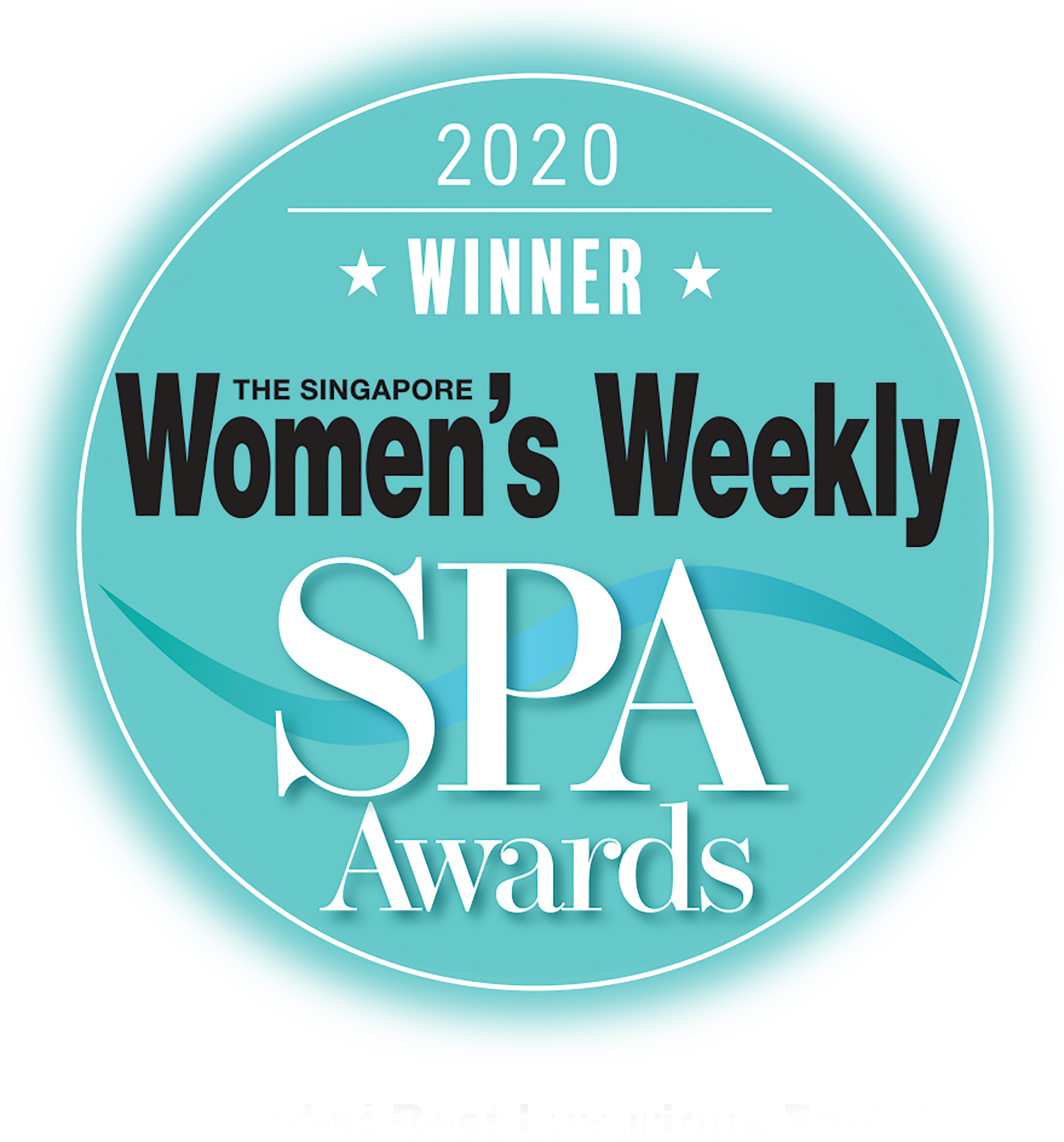 POWER HOUR
Attain a smooth, healthy, glowing complexion by efficiently revitalising dull and sluggish skin.
Best for: dull, tired, clogged skin
Dull skin can occur with impurity build-up and slowing cellular regeneration. A triple threat of chemical peel, aqua jet peel, and ultrasonic deep clean effectively clears dead skin cells and clogged pores while fading pigmentation, evening skin tone, and restoring a youthful glow. Healthy skin is then deeply infused with a hydrating or brightening serum through ultrasound waves. Treatment concludes with a vitamin therapy mask to clarify skin, boost collagen synthesis, and combat lines and wrinkles.
*Pregnancy-friendly version of this medifacial is available
GLOW, RADIANCE & PIGMENTATION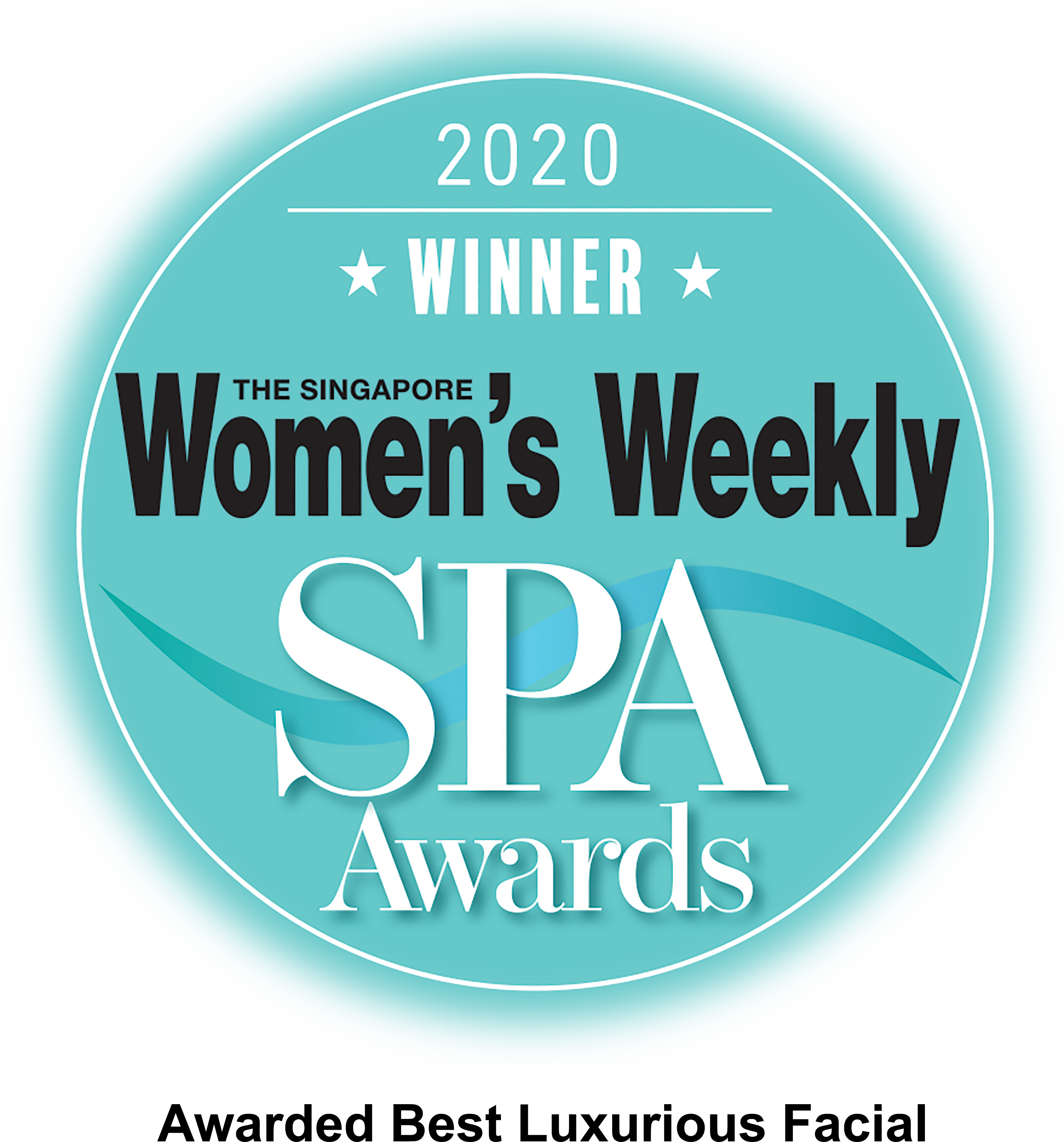 MULTI-NUTRIENT GLOW
A POWER TRIO FOR ULTIMATE BOOSTING, FIRMING, AND ILLUMINATION
Best for: Dull, tired, and dry skin
Getting an enviable glow does not happen overnight, but our Multi-Nutrient Glow can do the heavy lifting and get you glowing in a flash. An ultrasonic deep clean first thoroughly exfoliates and removes dull and ashen skin cells. Three all-star serums featuring brightening botanical extracts, retinols, and vitamin C are infused into your skin with gently heated ultrasonic permeation (which also aids in thermal lifting and tightening) to nourish the layers within, leaving you looking fresh-faced and dewy. A warm revitalising mask locks in all the nutrients for the final lift. You can now confidently walk out the door with skin glowing from inside out.
EPION SIGNIA
STEAL THE SHOW WITH A RED CARPET WORTHY GLOW
Best for: Dull, tired, and sagging skin
Bring your A game to every special occasion with naturally luminous, airbrushed skin! EPION Signia combines Aurora radiofrequency waves and aquadermabrasion to revitalise your skin to picture perfection. This standout facial treatment works to slough away dead skin and grime, erase wrinkles and fine lines, firm, as well as intensely hydrate skin for a show-stoppingly dewy, radiant, and flawless complexion that will make you the envy of the night.
PLASMA EYE RENEWAL
YOUR REMEDY FOR TIRED PANDA EYES
Best for: tired eyes, dark circle
Our Plasma Eye Renewal restores vibrancy and youthfulness to the face by eliminating dark circles and refreshing tired eyes. Dull and pigmented undereye skin is first exfoliated with a light fruit and milk acid peel, before a stream of ionised plasma cleanses the skin and boosts its absorption abilities by temporarily loosening the adhesion between skin cells. This facilitates the effective infusion of a brightening antioxidant serum into the undereye skin, which is locked in with a nourishing eye mask to leave you looking healthy and energised.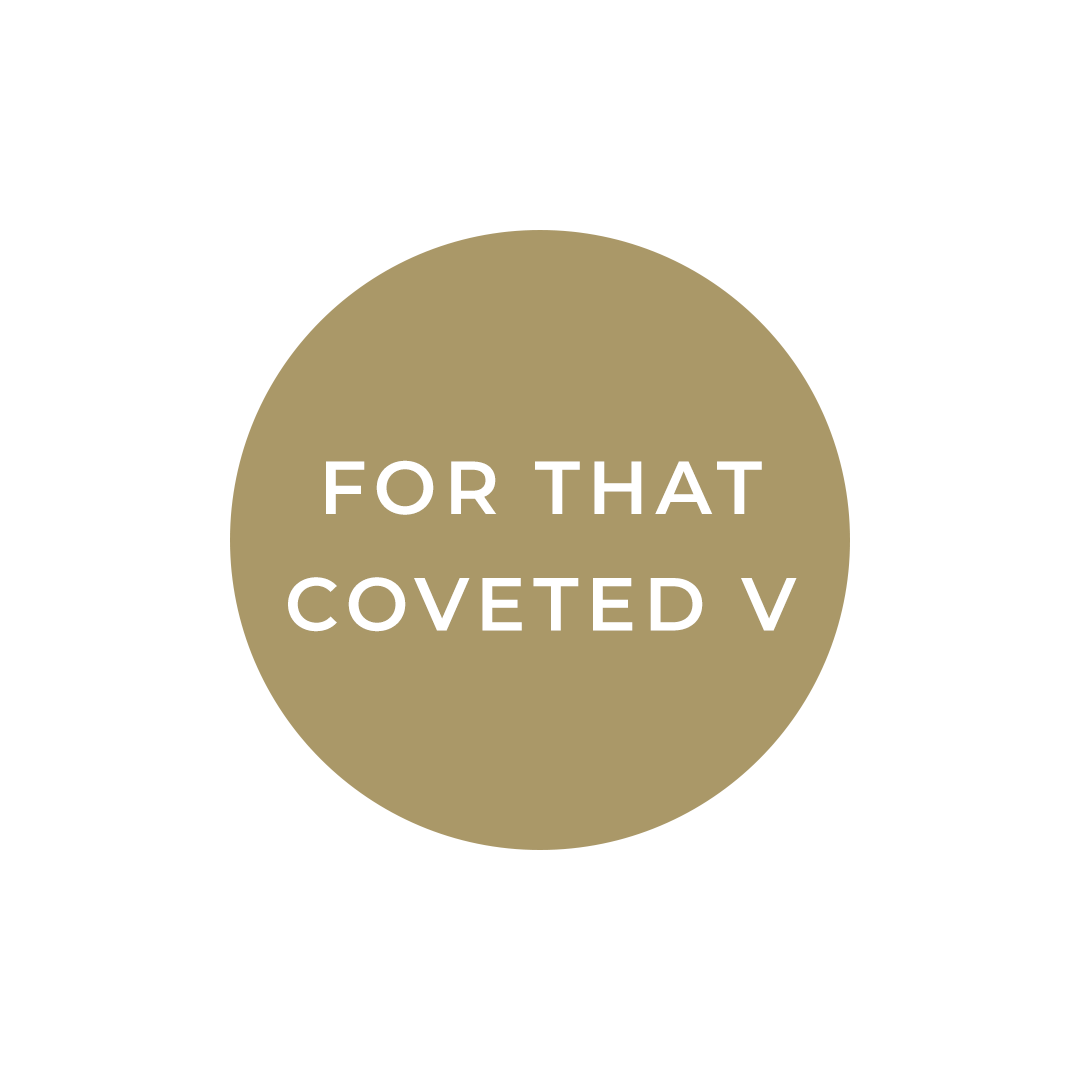 SUPER LIFT TRIO
LIFT SAGGING SKIN AND JOWLS FOR THAT COVETED V
Best for: jowls, droopy brows
Meet the secret to your soon-to-be V-shaped visage: the Super Lift Trio. This advanced, non-invasive face lifting programme (3 sessions) uses SygmaLift's High Intensity Focused Ultrasound technology (HIFU) to eliminate sagging skin and jowls, while enhancing the definition of your jawline and other facial features to help you achieve that coveted V. The Super Lift Trio also softens fine lines and wrinkles and stimulates the regeneration of new, more elastic collagen for a tighter, more contoured face.
3 sessions
90 minutes
$1200
SUPER EYE LIFT TRIO
LIFT HOODED EYELIDS FOR BRIGHTER, REFRESHED EYES
Best for: droopy eyelids
Finally, a knife-free eyelift that will painlessly perk up sagging, droopy eyelids. This transformative eye treatment utilises the High-Intensity Focused Ultrasound (HIFU) energy of SygmaLift to tighten and lift eyelid skin, while stimulating the production of new and more elastic collagen. Hooded eyelids as well as loose skin and wrinkles around the eyes are eliminated to restore radiance and plumpness to your eye contours..
3 sessions
45 minutes
$700
REDEFINE ULTRA
REDISCOVER NATURAL LUSTRE, FIRMNESS, AND YOUTHFUL CONTOURS
Best for: sagging skin
An anti-ageing treatment that gives you Sunday best skin all week long, Redefine Ultra firms and lifts tired, mature skin for rediscovered youthful contours and less visible lines. Skin is first brightened with the help of a triple acting chemical peel before it is treated to what feels like a warm massage — an Aurora radiofrequency treatment that gently heats skin to tighten collagen fibres and promote the growth of new, more elastic collagen. A final hydrating seaweed mask restores luminosity, leaving you with renewed radiance, softer lines, and more defined contours.
Zone + Sculpt
For An Enviable Lift & Glow
Best for: Dull, tired, sagging skin
Designed as a facial workout, this invigorating hybrid gua sha medifacial combines high-performance skin tech with expert facial manipulation to deliver a super-sculpted, lifted glow. Using signature muscle sculpting techniques targeting different zones, blood flow is stimulated and tight fascia is released, softening lines and improving lymphatic drainage for an immediate, pulled-together youthful appearance. Combined with a soothing neck and shoulder massage, a tri-active peel, followed with a pore-refining 24K gold mask, and EPION's signature deep infusion of hyaluronic acid, this multi-sensorial treatment leaves one feeling invigorated and sporting a flushed, radiant glow.
Flow + Contour
A Soothing, Contouring Facial
Best for: All skin types
Our signature fascia-release facial will soothe and relax your skin, transporting your mind to a place where it blissfully glows with the flow. A unique hybrid gua sha medifacial, tense facial muscles are softened and sculpted through a series of long, gliding circular strokes that improves microcirculation and stimulates collagen to leave one looking visibly plumped, glowing, and defined. An indulgent treatment that includes a pampering neck and shoulder massage, as well as a clarifying tri-active peel, soothing 24K gold mask, cellular boosting LED therapy, ending with a deep infusion of hyaluronic acid, your skin is left looking super smooth, dewy, and plump while the mind is relaxed and recentered.
SONIC CLEANSE FACIAL
DEEP CLEANSING TREATMENT TO REDUCE BREAKOUTS
Best for: combination and congested skin
Specially customised for the tricky needs of teen and pre-teen skin the Super Sonic focuses on implementing the foundation of clean, clear skin. It starts with a gentle deep cleanse, followed by a peptide-rich, clarifying tri-active peel and a gentle sonic cleanse to remove dead skin cells and impurities for immediate and visible improvement. The treatment ends with a special acne paper mask and LED blue light exposure to keep breakouts at bay while speeding up the skin's natural repair process.
45 minutes
$150

All teen facials start with a skin analysis for parents/teens to go over a proposed treatment plan and at-home regimen, ending with an application of moisturiser and sunscreen.
AQUA CLEAN
SKIN CLARIFYING TREATMENT TO REDUCE BREAKOUTS
Best for: irritated, sensitive skin
Designed for teens who suffer from adolescent acne. The Aqua Clean thoroughly detoxifies the skin of impurities that lead to acne. Using a three-step aqua peel, pesky black/white heads are first softened before they're removed along with dead skin cells. The tricky T-zone area is then treated to a gentle suction to de-clog pores, before a deep infusion of hydrating hyaluronic acid is applied to improve skin texture and lighten scars and acne marks. The fully customisable treatment (based on oil control or acne) is finished off with a hydrating paper mask for sensitive skin to reduce redness and an LED blue light session to improve skin texture and reduce enlarged oil glands.
45 minutes
$150

All teen facials start with a skin analysis for parents/teens to go over a proposed treatment plan and at-home regimen, ending with an application of moisturiser and sunscreen.
ALL LIT UP
FOR A SMOOTH HEALTHY GLOW
Best for: dull, oily skin
More than just a cheeky glow-up, All Lit Up is especially suited for young, oily complexions with scarred or uneven skin tone. The transformation starts with a deep cleanse and clarifying peel to get rid of deep into the dermis nasties before a powerful diamond peel simultaneously exfoliates and removes dead skin cells and impurities, leaving skin feeling smooth and gorgeously supple with a bouncy, youthful glow. We finish off with a clarifying salicylic acid-infused acne mask and LED blue light to zap bacteria, and boost cell repair and elastin production. 
45 minutes
$150

All teen facials start with a skin analysis for parents/teens to go over a proposed treatment plan and at-home regimen, ending with an application of moisturiser and sunscreen.
HYDRA INTENSE NECK
KEEP THE NECK HYDRATED AND LINE-FREE WITH A BOOST OF HYALURONIC ACID
The skin in the neck and collarbone area is often thin and in need of hydration.
Our Hydra Intense Neck treatment incorporates ultrasound technology to cleanse, hydrate, and revitalise skin from within. Sonic cleansing removes the buildup of dead skin and grime in pores, and preps the skin before a deep moisture infusion. Using a non-invasive sonophoresis technique, hyaluronic acid infuses skin to fill out fine lines and wrinkles, giving the neck a more youthful glow and an ultimate boost of hydration. A relaxing neck massage then seals in the active ingredients while a neck mask keeps skin soothed.
(30 minutes when combined with a medifacial)
REVITALISE NECK
SMOOTH AND STRENGTHEN YOUR DECOLLETAGE WITH THIS COLLAGEN-BOOSTING TREATMENT.
Fight off signs of ageing with our five-step Revitalise Neck treatment. A deep cleanse and tri-active peel accelerate the skin renewal process by detoxifying skin of grime and dead skin cells build up. Next, collagen-boosting peptides are introduced in a hot stamping fashion to gently heat skin and enhance the absorption of anti-ageing goodies. This stimulates the synthesis of collagen and softens the appearance of fine lines, improving skin elasticity and texture. The treatment ends with a relaxing neck massage and a soothing neck mask to encourage the circulation of peptides within skin..
(30 minutes when combined with a medifacial)
ULTRA LIFT NECK
PRESERVE A YOUTHFUL NECK WITH OUR RADIOFREQUENCY-POWERED, NOURISH-AND-LIFT NECK TREATMENT.
Cleanse, hydrate, and firm the decolletage with a bevy of rejuvenating ingredients. A unique aqua cleansing system gently exfoliates skin of bacteria and dead skin cells with an infusion of AHA-rich serum. To soften the appearance of fine lines and sagging skin, radiofrequency energy targets the deeper layers of skin to tighten, lift, and enhance lymphatic drainage for a firmer neck. A relaxing neck massage and pampering mask wraps up the treatment to promote microcirculation and keep skin smooth and soothed.
(30 minutes when combined with a medifacial)