Sculpt Your Body with CoolSculpting®, An FDA-approved, non-invasive fat reducing treatment that uses controlled cooling to target and remove fat cells delivering results as soon as four weeks after your first treatment with noticeable results by the second month.
ONCE FAT CELLS ARE TREATED & GONE, THEY'RE GONE FOR GOOD
Target stubborn fat areas and reclaim your body and confidence through achieving the sculpted figure of your dreams.
"I have lost the stubborn pockets of fats that I had for years which diet and exercise could not help and I could see my results relatively fast, within 2 weeks of the treatment. I've managed to maintain it for the last two years too! 100% recommend it!"
— Sara-Ann Krishnamoorthy, Host & Presenter (@saraannk1)
Above: Sara-Ann's right arm after 1 month of CoolSculpting® treament.
Permanently remove stubborn fat cells in different areas of the body with CoolScuplting's fat-freezing procedure.
Fat freezing during the CoolSculpting® procedure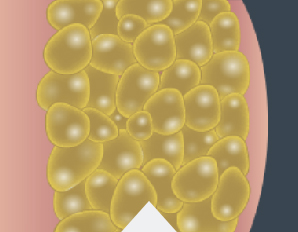 Experience CoolSculpting® with Epion
Safe:
Backed by Science:
Effective:
Duo Sculpting:
Downtime:
Experienced:
"An advantage of doing CoolSculpting at EPION was their utilisation of two machines allowing both my left and right sides to be targeted simultaneously, significantly reducing the overall treatment time."
— Winnie Chan, (@paperqueen)
NOT SURE IF COOLSCULPTING IS RIGHT FOR YOU?
---
CONSULTATION
Schedule a consultation with our therapists to discuss your goals, ask questions, and understand the process in detail.
EXPERT GUIDANCE
Our caring and knowledgeable staff will guide you through each step. As graduates of CoolSculpting University, they can address any concerns or queries you may have.
FDA-CLEARED TREATMENT
Non-invasive and FDA-approved, over 7 million CoolSculpting treatment cycles have been performed worldwide.
You are in safe hands
EPION therapists have graduated from CoolSculpting University and have successfully performed 2-3 treatments per day.
EPION Aesthetics is a "Club 200 member" for having completed 200 CoolSculpting treatments in 2019.
*The use of this treatment/product is dependent on the clinical assessment and judgement of a medical professional. Please consult a medical doctor for an informed discussion on the use of this treatment/product treatment.
DON'T MISS OUT ON OUR INCREDIBLE OFFER!
INCLUDES:
BODY COMPOSITION ASSESSMENT
Using the InBody Test, a non-invasive body composition analysis that accurately breaks your weight down beyond a number into muscle, fat, and water.
NUTRITION CONSULTATION
Unlock your potential with personalised nutrition guidance
FROM NOW UNTIL 31ST JULY 2023 ONLY
COOLSCULPTING
PROMOTION
$4,980*
FOR 10 CYCLES
 U.P. $ 7,000
*Prices are before GST with a two month redemption period